What is Design for Delight?
What is Design for Delight? Design for Delight is Intuit's version of design thinking, a method of creative problem solving that focuses on the need to create better products and experiences. Design thinking is used by Intuit and other leading organizations and teams around the world.
Design for Delight's three principles are Deep Customer Empathy, Go Broad to Narrow, and Rapid Experiments with Customers. This mindset focuses on how people can "Delight" their customers in order to create successful products that will delight everyone!
Principles of Design for Delight
Deep Customer Empathy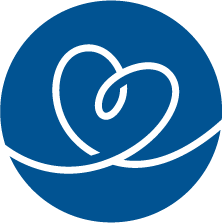 Developing deep customer empathy allows us to understand customers, their needs, frustrations, and reasons for their actions, which unlocks valuable insights and inspires innovation to design. This helps motivate us to innovate and discover solutions to improve the lives of customers. We gain empathy by observing people when and where they are experiencing pains or problems.
Go Broad to Go Narrow
Going broad to go narrow allows us to brainstorm lots of potential solutions and then narrow them down to the best ones while focusing on what matters most to customers. To get one great idea, you need a lot of them. We "go broad" when we use our creativity to explore a variety of potential solutions. We "go narrow" by focusing on the bold solution most likely to delight our customers and solve their problems.
Rapid Experiments with Customers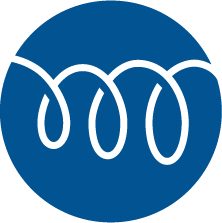 Running rapid experiments with customers allows us to test our solutions quickly and make better decisions on their behaviors. We learn much faster what works and what does not by running experiments with real customers, as their reactions show us whether to move forward or adjust and try again. This saves time, resources, and helps to determine if the problem was solved or what may need to be adjusted and improved.
Who is Design for Delight for?
The principles and methods of Design for Delight are teachable and learnable, and they can be used by anyone in any environment. Design thinking is taught at leading universities around the world and is a powerful tool used by many admired companies to build better products and services for their customers. It is a career and life skill that can be implemented into any organization to give employees the tools and knowledge needed to solve real issues, innovate solutions, and tackle complex and challenging problems. Design for Delight is commonly taught in classes such as business, entrepreneurship, and computer science, as well as with project-based learning experiences.
What are the benefits of certifying?
Design thinking is an in-demand business skill and will help you stand out and have the confidence to solve complex and real issues.
All businesses and customers have problems waiting to be solved. Candidates will be able to better identify, understand, and address those problems through creative problem solving and thinking.
Candidates will learn how to fall in love with customers' problems and find bold innovative solutions that go beyond and exceed their expectations.
The exam is 50-minutes with approximately 40 questions. Individuals taking this certification exam will be expected to have a knowledge and understanding of the key principles of the Design for Delight mindset and at least 150 hours of instruction. For additional information on what is included in the exam, please review the exam objectives.